Welkom bij Bed & Breakfast Neeltje Soet, welkom in het gastvrije
Noord-Brabant!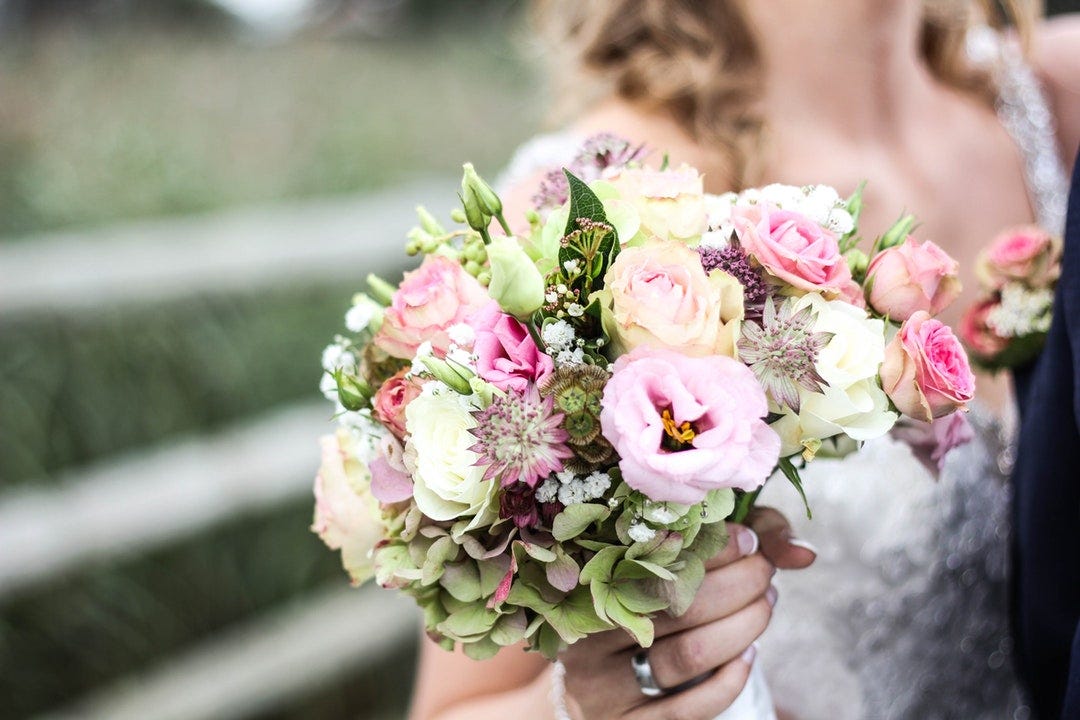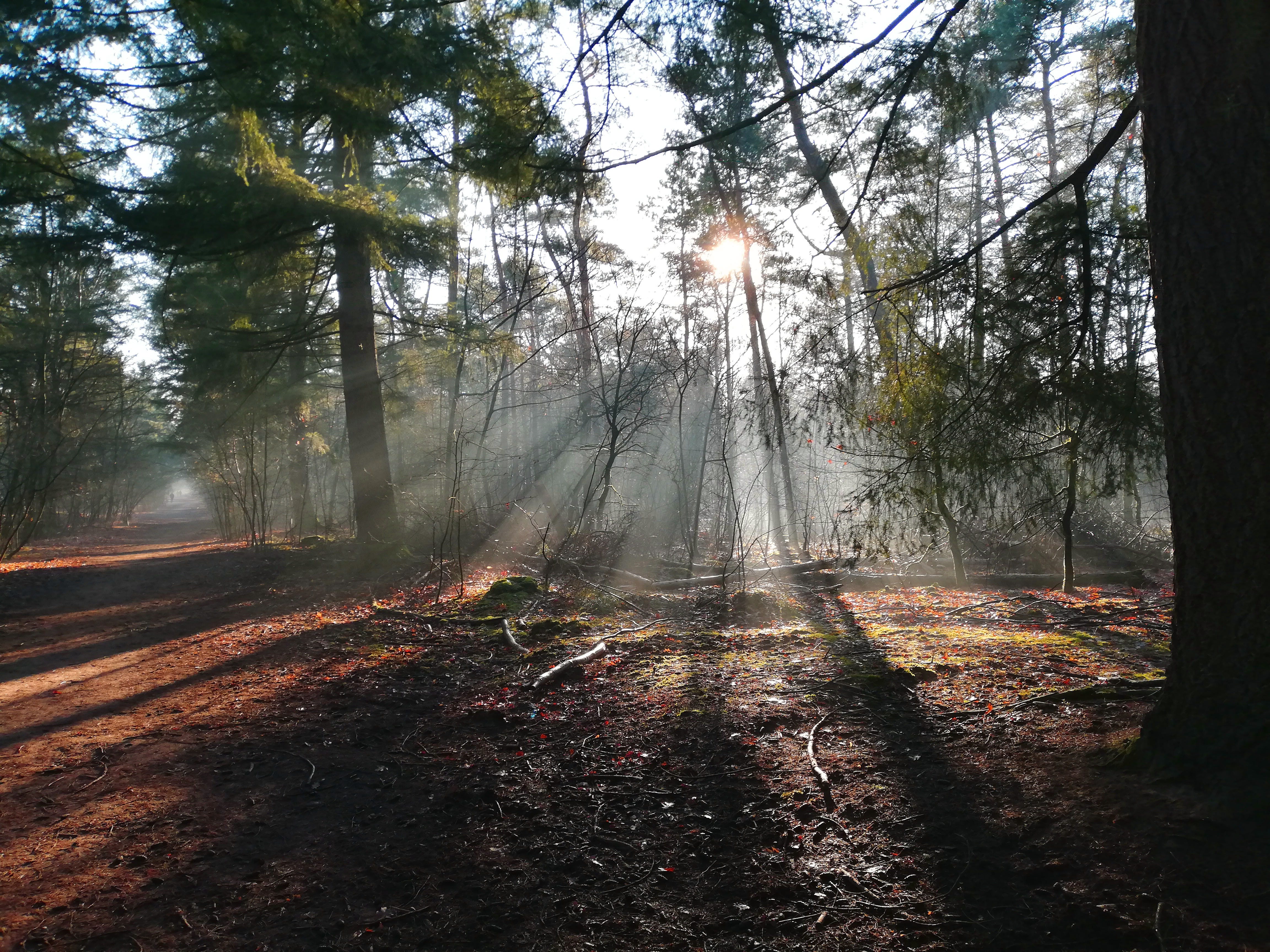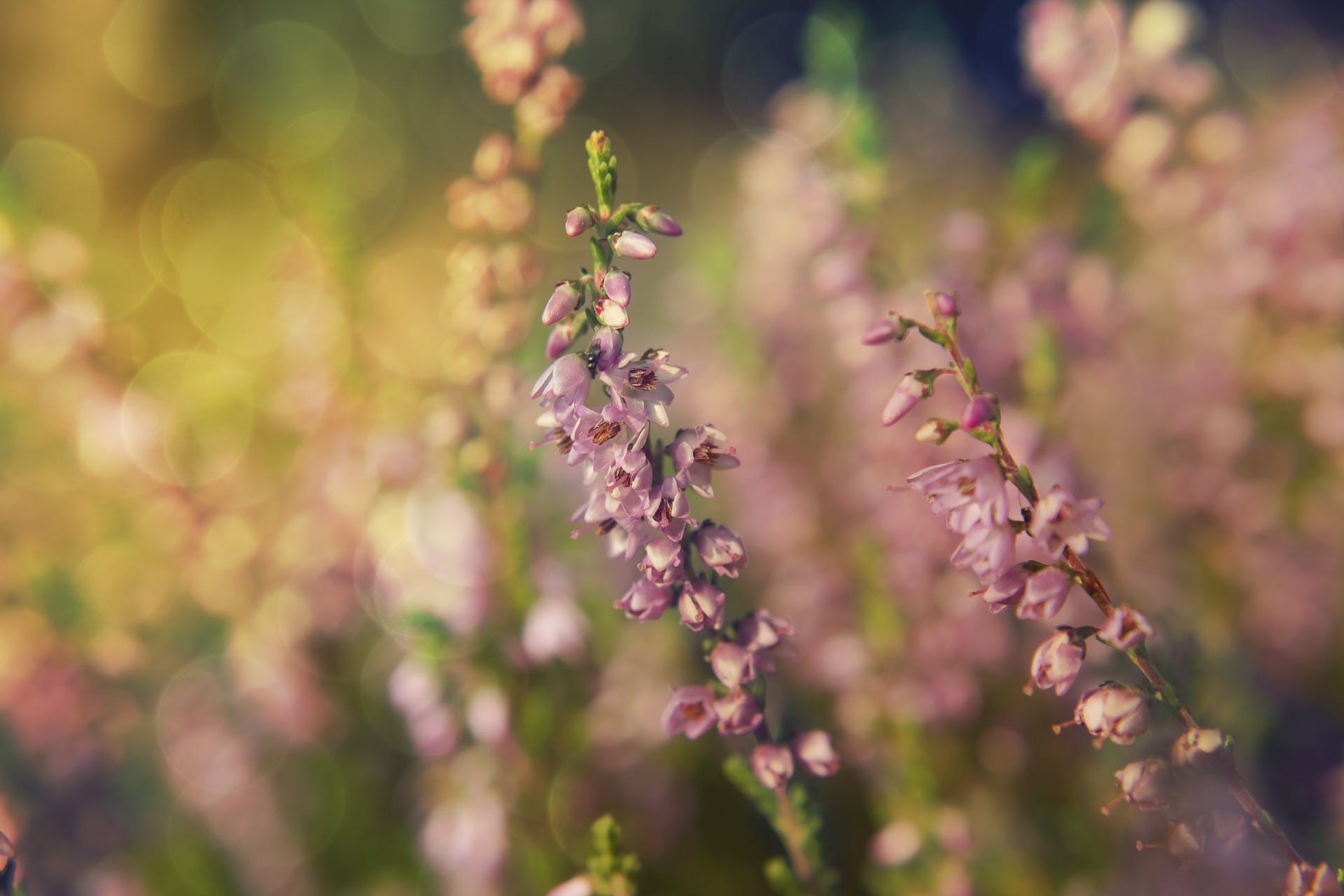 Onze Bed and Breakfast is landelijk gelegen in het buitengebied van Mierlo met zijn rijke historie, de Strabrechtse Heide, natuurgebied Molenheide en Sang & Goorkens binnen handbereik. De B&B ligt vlakbij het voormalige kasteel Mierlo. Een heerlijke plek om te wandelen, fietsen of in alle rust een boek te lezen. Geldrop-Mierlo heeft genoeg te bieden met zijn bijzondere (textiel)verleden. Zo zijn er diverse leuke musea en hebben beide kernen van de gemeente Geldrop-Mierlo gezellige dorpscentra met diverse terrassen en leuke winkels. En toch maar 15 minuten van Eindhoven waar u kunt genieten van leuke restaurants, oude industriegebouwen omgebouwd tot hotspots, musea, Dutch Design en bijzondere plekken zoals Strijp-S. In de directe omgeving van onze B&B liggen diverse mooie golfbanen zoals golfbaan Riel en Golf De Gulbergen
Kortom, het beste van 2 werelden. Puur genieten!
Tijdens uw verblijf op onze woonboerderij heeft u alle privacy. Een eigen ingang en tuin, privé sanitair met wellness cabine en natuurlijk een vers bereid ontbijt met lokale producten en huisgemaakte lekkernijen. Genieten dus! Onze studio's zijn sfeervol ingericht en van alle gemakken voorzien zoals een SMART TV, magnetron, koelkastje, gratis WIFI, Netflix, Nespresso apparaat en airconditioning. Indien gewenst kun u contactloos inchecken. Na uw verblijf nog een dagje genieten van het mooie Noord-Brabant? In het gratis bagagedepot kunt u veilig uw bagage opslaan. Wij onderscheiden ons graag door persoonlijke service en oprechte gastvrijheid. Voel je net zo thuis als thuis!




The Bed and Breakfast is rurally located in the outskirts of Mierlo with its rich history, the Strabrechtse Heide, nature reserve Molenheide and Sang & Goorkens within easy reach. The B&B is located near the former castle Mierlo. A wonderful place to walk, cycle or read a book in peace. Geldrop-Mierlo has plenty to offer with its special (textile) past. There are various nice museums and both centers of the municipality of Geldrop-Mierlo have cozy village centers with various terraces and nice shops. And yet only 15 minutes from Eindhoven center where you can enjoy nice restaurants, old industrial buildings converted into hotspots, museums, Dutch Design and special places such as Strijp-S. Eindhoven airport is only 20 minutes away. There are several beautiful golf courses in the area were you certainly will enjoy yourself!

In short, the best of both worlds. Pure enjoyment!
During your stay at our farm you have complete privacy. A private entrance and garden, private sanitary facilities with wellness cabin and of course a freshly prepared breakfast with local products and homemade delicacies. So enjoy! Our studios are tastefully decorated and fully equipped such as a TV, microwave, fridge, free WiFi Netflix, Nespresso machine. and airconditioning. If desired, you can check in contactless. We like to distinguish ourselves through personal service and sincere hospitality. Feel as at home as at home!




Arrangementen

Op en top genieten met een arrangement op maat? Boek dan een 1 van onze arrangementen zoals een romantisch arrangement of een fiets en wandelarrangement.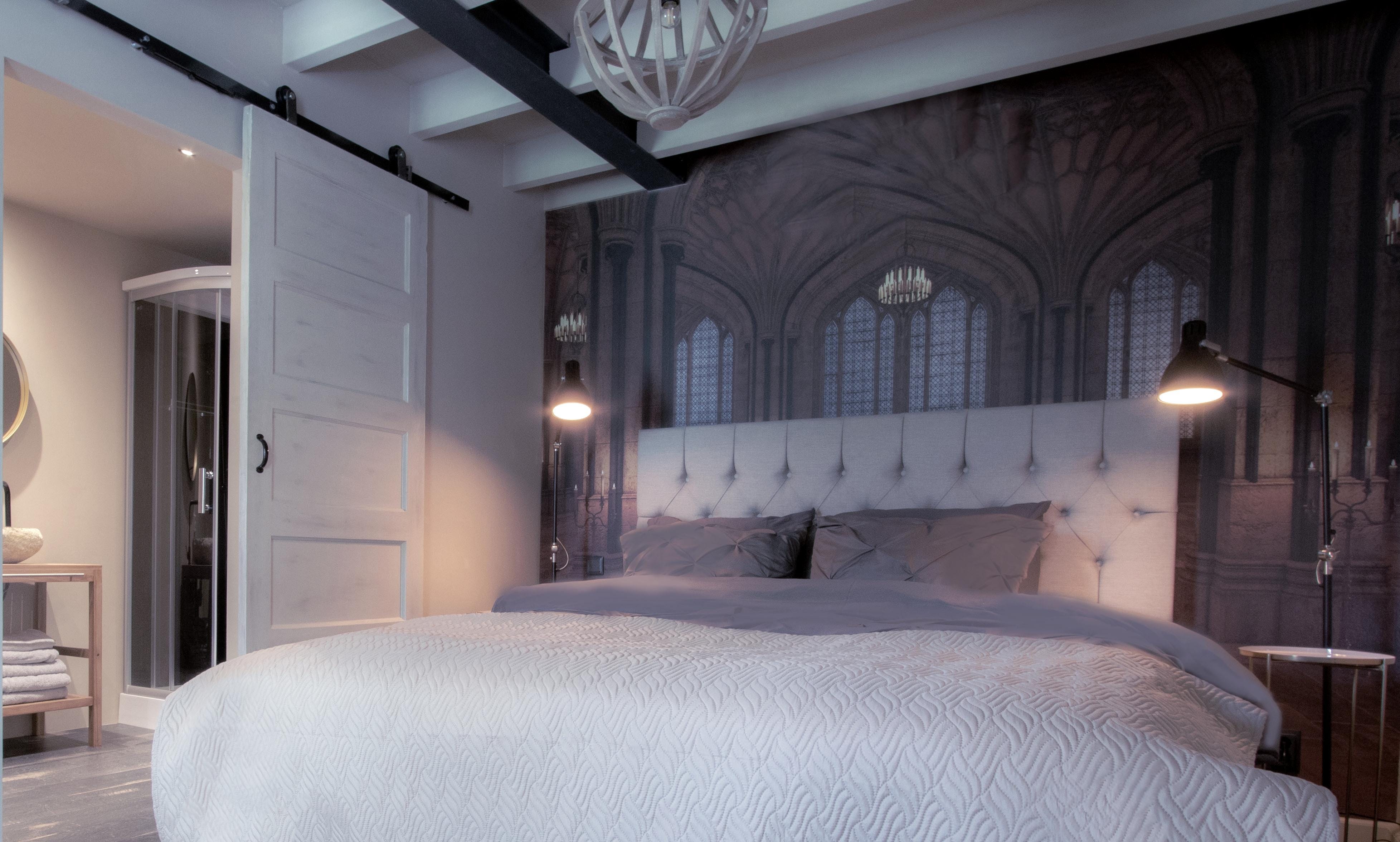 De Strabrechtse
Heide
De prachtige Strabrechtse Heide bestaat uit een natuurgebied van circa 1500 hectare waar u heerlijk kunt wandelen en fietsen. Welk seizoen het ook is, de rust , ruimte en mooie natuur zijn een bezoek aan de heide beslist waard. De heide ligt op loopafstand van onze B&B. Als u geluk heeft, ziet u 's morgens de schaapskudde met kempische schapen langs de B&B trekken, op weg naar de heide. Wandel eens de boswachtersroute of ga op pad met staatsbosbeheer met een avontuurlijke route voor het hele gezin. Een bijzondere wandelroute is de vennenroute, uitgeroepen tot 1 van de mooiste wandelroutes van Nederland! Neem hier alvast een kijkje.



The beautiful Strabrechtse Heide consists of a nature reserve of approximately 1500 hectares where you can enjoy walking and cycling. Whatever the season, the peace, space and beautiful nature are definitely worth a visit to the heath. The heather is within walking distance of our B&B. If you are lucky, in the morning you will see the sheep herd with Kempic sheep passing by the B&B, on the way to the heath. Take a walk on the forest ranger route or head out with state forest management with an adventure route for the whole family. A special walking route is the fens route, voted one of the most beautiful walking routes in the Netherlands! Take a look here.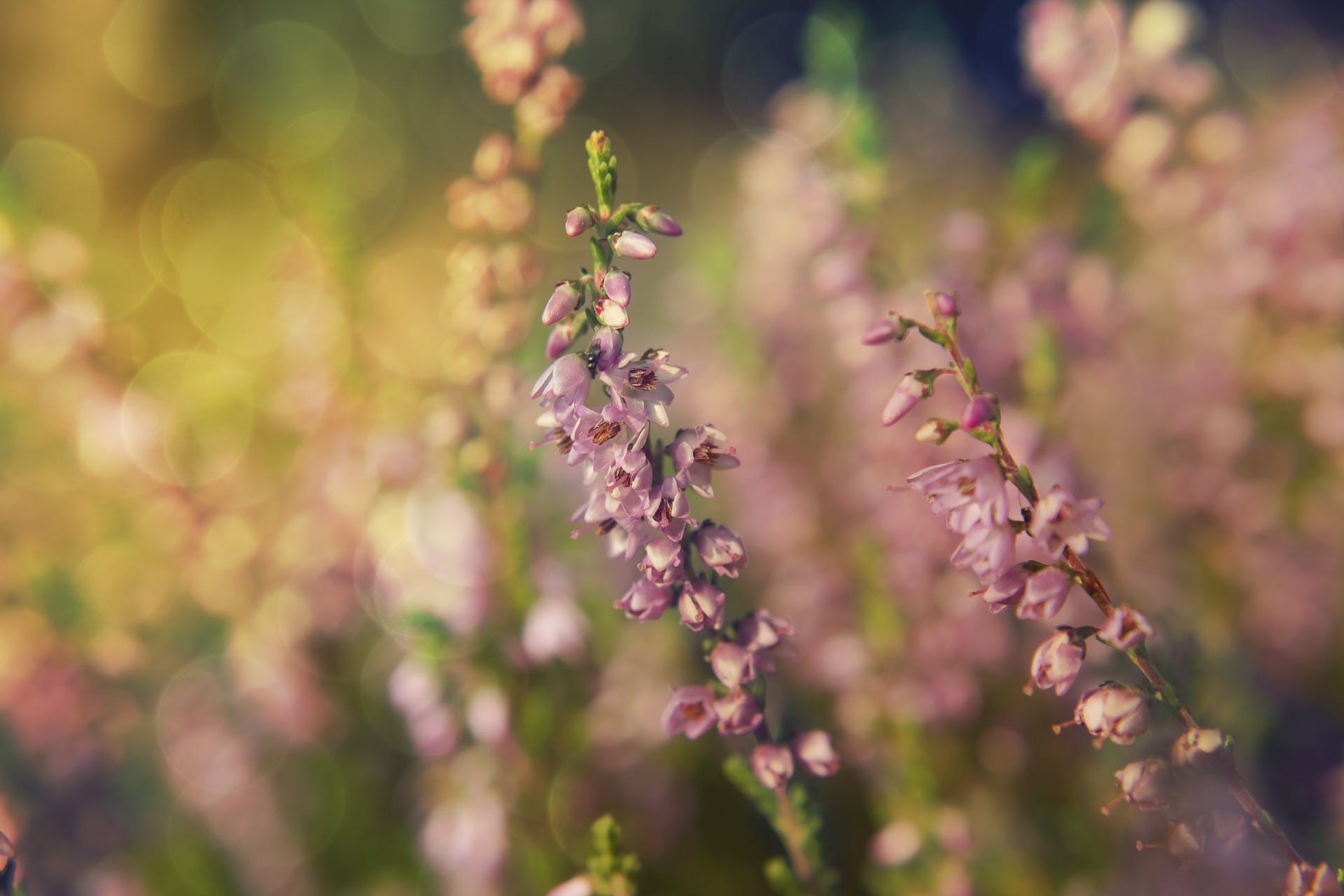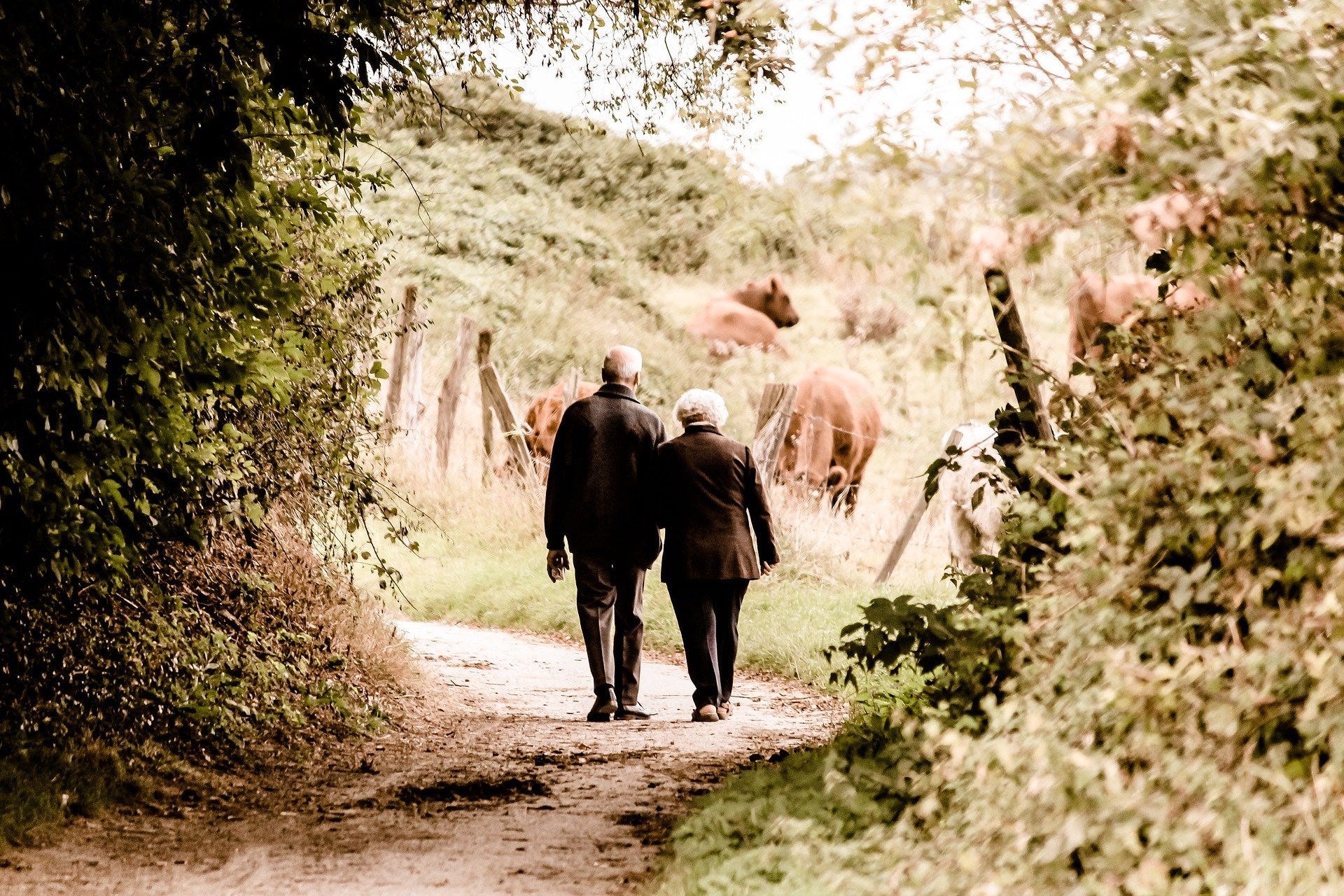 Fietsers & wandelaars
Voor fietsers en wandelaars is Geldrop-Mierlo een heerlijke plek om te verblijven. Er zijn diverse mooie fietsroutes op de Strabrechtse Heide zoals "dwars door de Strabrechtse Heide" waarbij u langs kasteel Heeze, het mooie Sterksel en molen Den Evert in Someren fietst. Of maak een fietstocht naar Eindhoven via Geldrop en bezoek kasteel Geldrop met zijn fraaie kasteeltuin en oranjerie. Bekijk hier diverse leuke fietsroutes. Een bezoekje aan weverijmuseum Geldrop is ook zeker de moeite waard. Wist u dat Geldrop bekend staat om zijn rijke textielverleden? In dit museum komt u er alles over te weten! Liever wandelen? Bekijk hier de diverse routes.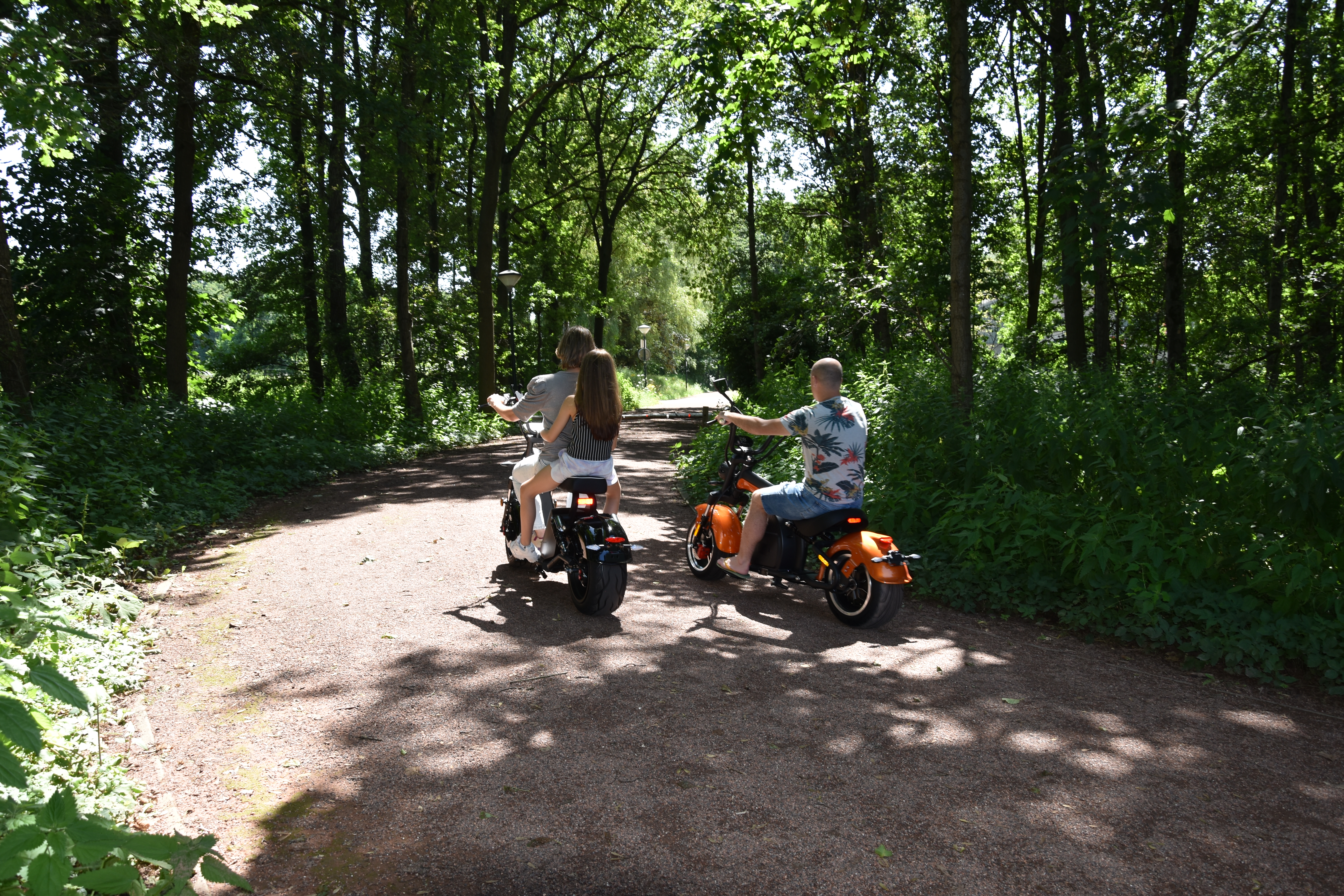 Nieuw bij Neeltje Soet
In samenwerking met E-Scooters Rental Geldrop is het nu mogelijk om ook te genieten van een heerlijke tocht op een echte E-scooter. Je huurt de scooter bij ons op aanvraag of als arrangement. Wist je dat E-scooters een stuk beter voor het milieu zijn? Je huurt de scooter voor 3 uur en er ligt een mooie route voor je klaar. Met wie kom jij genieten? Voor meer informatie, klik hier.
Adres
B&B Neeltje Soet
Trimpert 25
5731PN Mierlo
Overig
KvK 17233969
NL59RAB00138778833
182304875B02